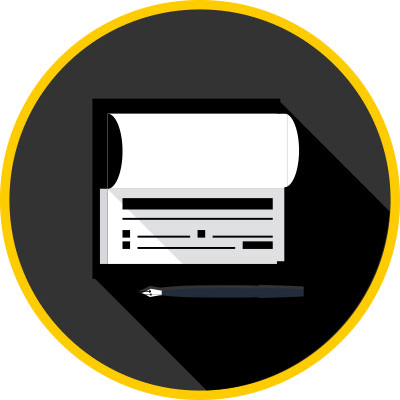 If you need to cash a check in Southern California The Check Cashing Place, Inc. should be your first choice. We cash all types of checks up to any amount, including but not limited to:
• Payroll checks
• Government checks
• Cashier checks
• Insurance drafts or checks
• Money orders
• Tax refund checks
• Personal checks
• Out of state checks
Our moniker, "We Do Try Harder", is not something we take lightly. Many of our stores are open longer hours than the competition and we also strive to have the lowest fees in the neighborhood.
No I.D.? No problem. That has been our specialty since the 1970s when we first started cashing checks. Our professional staff members have several different ways to get you identified and get you your cash as soon as possible. All we need from you is a few pieces of information and your check and you will be on your way with cash in hand in no time.
Avoid bank holds and bank hassles. Come in and experience our fast and friendly service. Not only are our fees among the most competitive in the industry but we also end up cashing checks that have been turned down elsewhere. Walk away with cash or load it onto a netSpend prepaid debit card. In any case, our courteous, well trained staff will do their best to help you. Please contact the store nearest you as fees may vary by location.
The check cashing industry is a highly competitive business. We hit that competition straight on by offering longer hours, lower fees and better customer service. Our first location at 3553 National Ave in San Diego opened it's doors in 1976. This makes it the longest running check cashing store in San Diego. Also, our store at 4121 University Ave in San Diego is the only 24 hour check cashing business in the county.
There's a reason we've been in business for so long. Stop by and give us a try! For any check cashing needs outside of Southern California please visit our friends at Community Financial Service Centers